Now that summer is officially over, it's time to prep your pool for the coming winter season. The easiest way to do this is to use a cover that keeps the water warm while preventing rubbish from getting into the swimming pool.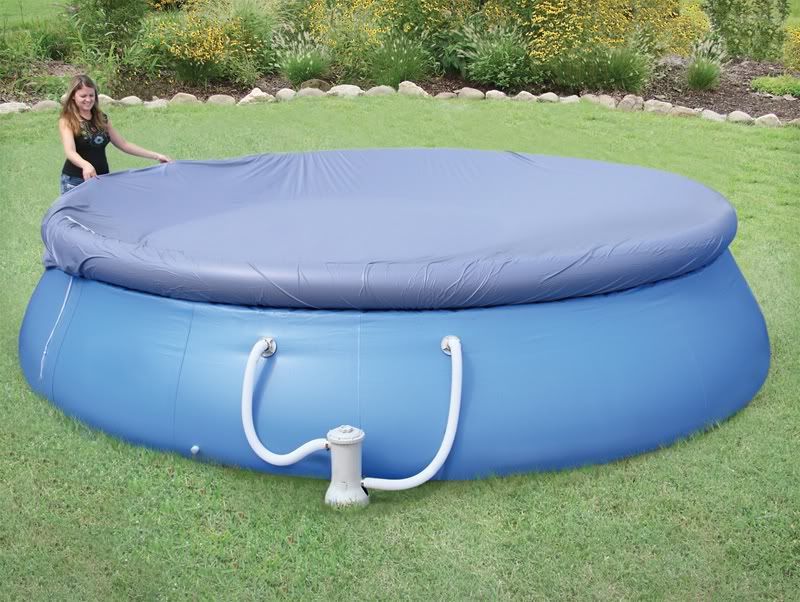 The 16' – 18' Solar Pool Cover from Backyard Ocean maintains a comfortable water temperature that helps extend your swimming season. As evaporation is the largest source of energy loss, this solar pool cover made out of 6-gauge sturdy vinyl, traps and transmits heat which makes your pool usable for much longer.
This swimming pool cover also blocks away leaves and other debris, so you don't have to do a lot of cleaning come summertime next year. There is also no need for you to spend a lot on pool chemicals and that brings you plenty of savings in the long run.
One delighted customer from Essexville, MI says:
"Product is great. Had to call to make sure the cover was really a solar cover, since it did not have the little bubbles like most solar covers do….they were very nice and informed me about the solar cover and it works great!!"
The 16' – 18' Solar Pool Cover is currently on sale. Check out the Backyard Ocean website to avail of discounts on this product.