May25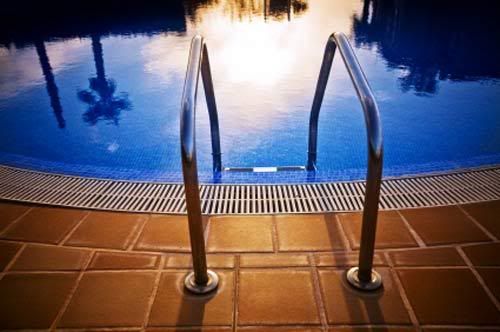 A common household product, chlorine is one of the key pool chemicals needed to maintain pools and hot tubs. While chlorine kills bacteria and microorganisms that can be dangerous to humans, improper usage of these pool chemicals can be hazardous as well. But first, how exactly does chlorine work?
Chlorine kills these bacteria through what scientists call a "fairly simple chemical reaction". We will attempt to make our own explanation of this process as simple as possible.
When chlorine is added to pools, it breaks down into several chemicals including the bacteria-killing hypochlorous acid (HOCl) and hypochlorite ion (OCl-).  The reaction formed when these two bacteria killers join is called "free chlorine". These two attack bacteria, goes through the lipids (fats) in the bacteria's cell walls, then destroys the enzymes and structures inside the cells, effectively killing them.
For the chlorine to properly do it's job, the pool has to have a pH level between 7 to 8. If it's too high, not enough HOCl is present and it will take longer to clean the pool. After the chlorine is done cleaning the pool, the combine with another chemical (e.g. ammonia) or break down into smaller atoms. These makes the chlorine harmless and the pool safe to swim in.
In later posts, we will discuss the possible side effects of chlorine and how to avoid them.
You can follow any responses to this entry through the RSS 2.0 You can leave a response, or trackback.